4' House
Starting at $2,160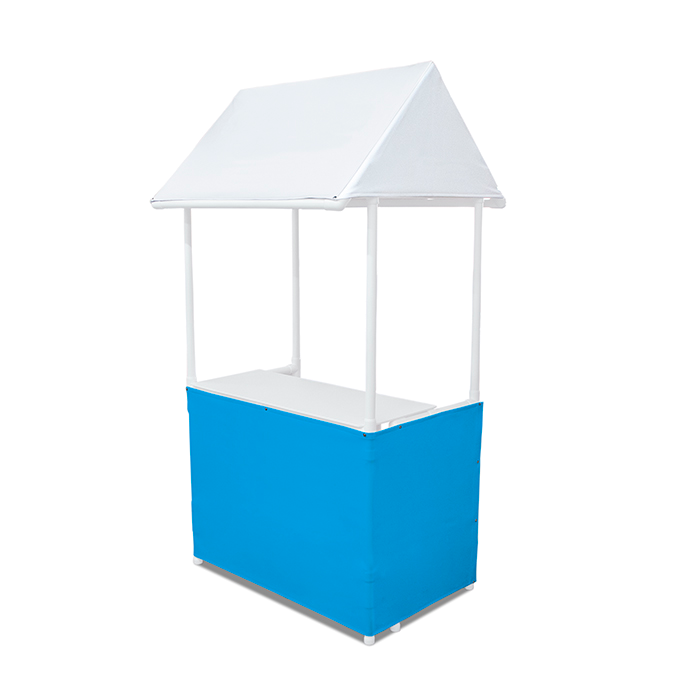 4' House
Starting at $2,160
0-1 Staff Capacity
The 4 Foot Rectangular models are lightweight and portable yet provide a good presence and sturdy furniture grade PVC framework. They are offered in three configurations to meet your specific needs. Each was designed for promotions where space is limited and will fit on the end of an aisle for in-store usage. The booths can be set up in about 10 minutes and each of the 4 Foot models weigh less than 70 pounds.
Details
Pricing
Digitally Printed Vinyl
Top (upper vinyl wrap)
$695
Skirt (lower vinyl wrap)
$595
Accessories
Under Counter (U/C) Shelf (each)
$95
Adjustable Cash Box Shelf
$84
Caster Set • 3 Counters
$90
Stakes & Tie Downs
$74
Sandbags
$74
Dimensions
Hexagon | Rectangle With One Opening
Width
Depth
Height
Counter Height
38"
Top Counters (each)
19" x 47.5"
U/C Shelf (optional)
15.5" x 42.3"