8' Demo
Starting at $2,230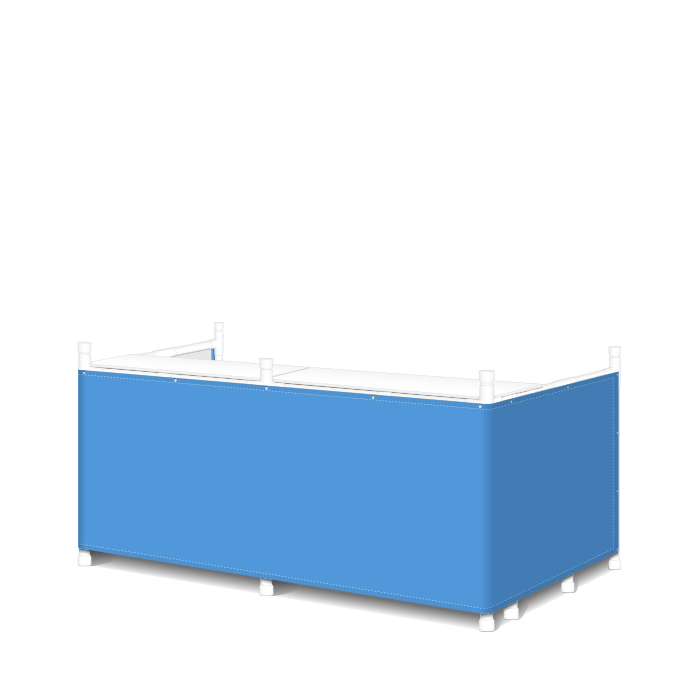 8' Demo
Starting at $2,230
2-3 Staff Capacity
The 8 Foot Demo is popular for indoor food service, event promotions, and merchandise sales. This model includes two 48in x 19in front counters and is available with two 32in x 19in side counters. Both models are built with a 38 in counter height. It can be staffed with two to three people and set up in 10 minutes. Optional casters make it very easy to move for cleaning or storage. The Demo model includes 2 FDA approved marine grade counters.
Details
Pricing
Digitally Printed Vinyl
Skirt (lower vinyl wrap)
$920
Accessories
Under Counter (U/C) Shelf (each)
$110
Adjustable Cash Box Shelf
$84
Caster Set • 2 Counters
$122
Caster Set • 4 Counters
$167
Stakes & Tie Downs
$74
Sandbags
$74
Dimensions
Hexagon | Rectangle With One Opening
Width
Depth
Height
Counter Height
38"
Top Counters (each)
19" x 47.5"
U/C Shelf (optional)
15.5" x 48"
Weight
2 counter package
95 lbs
4 counter package
135 lbs